When You Have to Wash Them Down...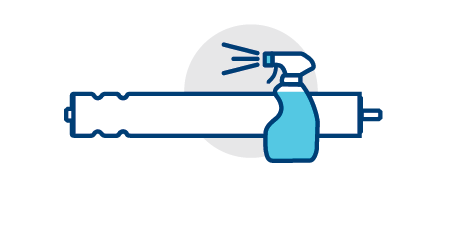 There are applications - food processing comes to mind - when the ability to washdown a conveyor system is absolutely mandatory. That means the components you use in that conveyor system must be washdown rated so they will continue to operate properly after they've been pressure washed.

In other words, the conveying system components, including motor drive rollers, idlers, and motors, must have an IP rating that ends in the number 6. 66 or 56 for example. (The second number in an IP rating indicates how well the component will protect against liquid ingress. The number 6 indicates that the enclosure is protected from direct high-pressure water jets.) Those happen to be the respective IP ratings for our washdown rated Senergy rollers and washdown rated Pulse Geared Drive Ai (PGD) motors that are used around the globe in conveying systems that must be able to "get wet."

Senergy is our industry-leading motorized drive roller (MDR) The washdown rated model features a stainless steel tube, bearings, and shaft, to protect it from a wet environment. Our washdown PGD-Ai is also constructed using stainless.

Want to learn more? You can download our new catalog, where you will find wash-down Senergy MDRs on catalog page 17 (PDF page 19), and our wash-down PGDs on catalog pages 24 and 25 (PDF pages 26 and 27). Or simply visit our website, where you can immediately chat with a product specialist, or call us at 1-800-764-6356.