Material Handling Links
Conveyor Manufacturers

Aguia Sistemas systems serve the most varied segments of the economy, such as the food industries and beverage, pharmaceutical, automotive and electronics industries, among others, in addition to the wholesale, retail and logistic operator. Using several possibilities of adaptations defined in projects, attend the technical requirements aligned with the different situations of physical space and typologies of load unitization, being palletized, boxes, units as well as relative to warehouse flows, separation (picking), consolidation and expedition . Our projects can also meet the different levels of automation, with guaranteed performance and high utilization rates.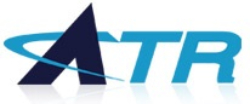 The ATR RollerBall® sorter is an innovative design based on PulseRoller controls, 24 volt motorized drive rollers and plastic roller top belting.  It handles all package types and offers a turn-key solution for small and medium sorting operations.  It is space efficient, safe, and low noise.  Its modular design is easy to install, easy to operate, and easily re-sized to meet your growing needs. 

Daifuku Wynright Corporation is a technology based designer and manufacturer of integrated package conveyor and sortation systems. We provide hardware to a select group of expert System Integrators who engineer the best solutions for today's modern manufacturing and distribution centers.

Cornerstone Automation Systems, LLC (CASI) designs, manufactures, installs and services state-of-the-art turn-key automation systems for pharmacy and warehouse fulfillment. We dive deep into our customers' fulfillment processes and data to develop intelligent automated solutions that optimize our customers' business flow.

Cisco-Eagle provides solutions for the movement, storage, retrieval, control and protection of materials and products throughout their manufacture, distribution, consumption and disposal. We enable clients to get the right amount of the right material to the right place at the right time in the right sequence at the right position in the right condition for the right cost in a safe manner.

For over 30 years, Facility Functions, Inc. has been providing customized material handling solutions for manufacturing and distribution application all across North America. Contact us today by phone at (888) 968 -4322 or by email at sales@facilityfunctions.com.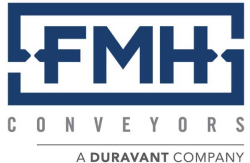 FMH Conveyors has a long history of delivering solutions for fluid/loose truck loading and unloading applications with trusted product brands. Formerly known as Flexible Material Handling and Best Conveyors, FMH Conveyors came together in 2015 to combine their knowledge and global resources to deliver higher value to material handling customers with an enhanced product portfolio, an applications-focused team of design and configuration experts, and an expansive service and support network.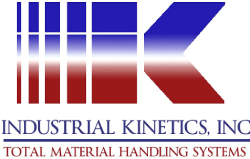 We're Industrial Kinetics, and for 50 years we've been applying our resources and experience to the creation of innovative material handling concepts that make a quantifiable difference to the bottom lines of our ever-growing list of national and international clients. These are companies that have come to depend on our talented staff of engineers and material handling consultants to quickly solve their everyday problems and to prepare them for the future with imaginative and efficient designs and equipment that will keep them ahead of their competition for years to come.

NorthAmCon, Inc. (NAC) manufactures a full line of standard and build-to-order 24V powered conveyors and material handling equipment ideal for warehouse, distribution, sortation, assembly, and other unit handling applications. NAC's solutions take advantage of multiple 24VDC power driven technologies such as brushless DC Motorized Rollers and Flat Motors. With significant value propositions and lower installation and ownership costs, 24V solutions are one of the fastest-growing conveyor product lines in the industry.

Skarlupka Manufacturing Inc. is a second generation family owned manufacturer of equipment for the Material Handling Industry. We have well over 40 years experience manufacturing OEM equipment for the postal and newspaper industry. We are located in the beautiful Wisconsin North Woods.  We are an affordable provider for outsourcing needs. Our fabrication and machining equipment is precision CNC controlled and our paint shop utilizes powder coat technology. We take pride in providing the highest quality product at an affordable price with quick and realistic leadtime.

Viastore Systems is a leading manufacturer of AS/RS, Conveyor Systems and WMS Software Solutions. Located in Grand Rapids, MI, viastore systems, Inc. works closely with each client to develop full material handling system solutions utilizing one or many of our expanded capabilities: AS/RS manufacture and integration, conveyor system design and integration, control system design and upgrade, custom software design and integration, robotic systems, retrofits and refurbishments, and custom design and manufacture of special equipment. 
Motorized Drive Roller Resources

DuraBelt manufactures high-quality urethane belting for power transmission, conveyor belts, and Motorized Drive Rollers.
Material Handling Groups or Organizations

Material Handling Equipment Distributor's Association (MHEDA) is a comprehensive collection of material handling equipment industry terms and definitions, videos, white papers, product specification sheets, a searchable Buyers Directory and more.

Material Handling Institute (MHI) 
is the nation's largest material handling, logistics and supply chain association. MHI offers education, networking and solution sourcing for members, their customers and the industry as a whole through programming and events.

Conveyor Equipment Manufacturers Association (CEMA) 
works closely with other organizations, such as the Material Handling Industry of America and the Association of Rubber Products Manufacturers, with an interest in materials handling, voluntary standards, and business in general.  Working closely with these organizations ensures our Members that CEMA is providing them with as much up-to-date information within the Industry.
Controls and Engineering Resources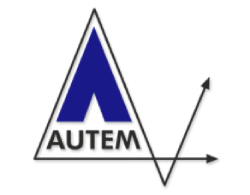 Intelligent Software Tool PLC Analyzer Pro 5 - Receive PLC - Logic analysis in no time. Insight Automation sells and stocks Autem's PLC-Analyzer Pro for very competitive prices. Please call us 1-800-764-6356 for a quote today.