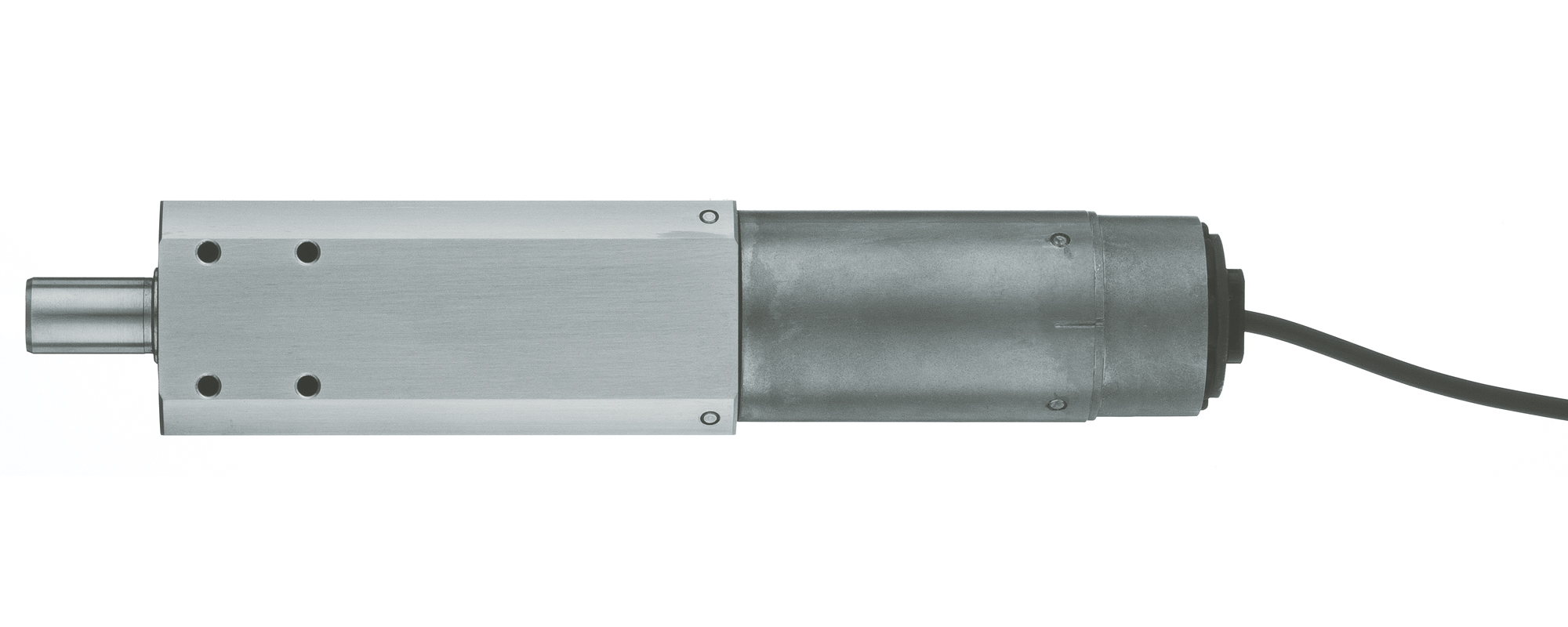 Pulse Geared Drive Ai (PGD Ai)
The Pulse Geared Drive Ai is used to solve many of today's toughest motion control challenges. They are compact and powerful low voltage motor drives used in material handling and motion control applications around the world.
Contact
Our Pulse Geared Drive Ai (PGD Ai) coupled with ConveyLinx Ai is a proven, cost-effective motion package for repeatable motion in machines and conveyors. It's designed for repeatable linear motion applications that require Senergy's awesome power, efficiency and reliability in an extremely compact form. Imagine the form factor of a high voltage AC Motor/Gearbox combination in a much more compact low voltage version.
The PGD Ai is the first drive of its kind using a reliable and proven M8 connector, which connects to an external control. The hall-effect signals are digitally coded inside the motor by a µ-controller, which makes it possible to communicate precision motor control through only one pin to an external controller. The u-Controller also digitally codes through the same pin the motor temperature, run-time, gearbox information, serial number, and other information. The external control uses and analyzes all this data for multiple functions such as over-temperature control, over current, motor health, and motor positioning.
Our PGD Ai is often implemented in conveyor systems such as transfers, lifts, pop up wheel diverters, turntables and many other motion control applications where precision servo-like performance is required. With our fully integrated programmable control package, easily accomplish near-servo performance at a fraction of the cost of a servo motor.
With a super-compact design and its heat-treated reinforced planetary gearbox, the PGD Ai design works in harsh and demanding applications. For convenience, the same engine is used for both our motor drive rollers (MDR) and our PGD Ai, allowing you to take advantage of the same control architecture you're employing for your MDR.
Using PGD Ai in place of a traditional motor will significantly reduce your cost, and maintenance issues would virtually vanish. Coupled with ConveyLinx Ai, you can easily replace pneumatic actuators or solenoids and produce repeatable linear motion with precision.
Let our team of knowledgeable engineers show you why so many leading conveyor and material handling manufacturers globally have come to rely on
PULSEROLLER
.
NOTE:
Although the image above shows the standard form of Pulse Geared Motors, we offer many attachment options such as keyway, sprocket, timing pulley and more.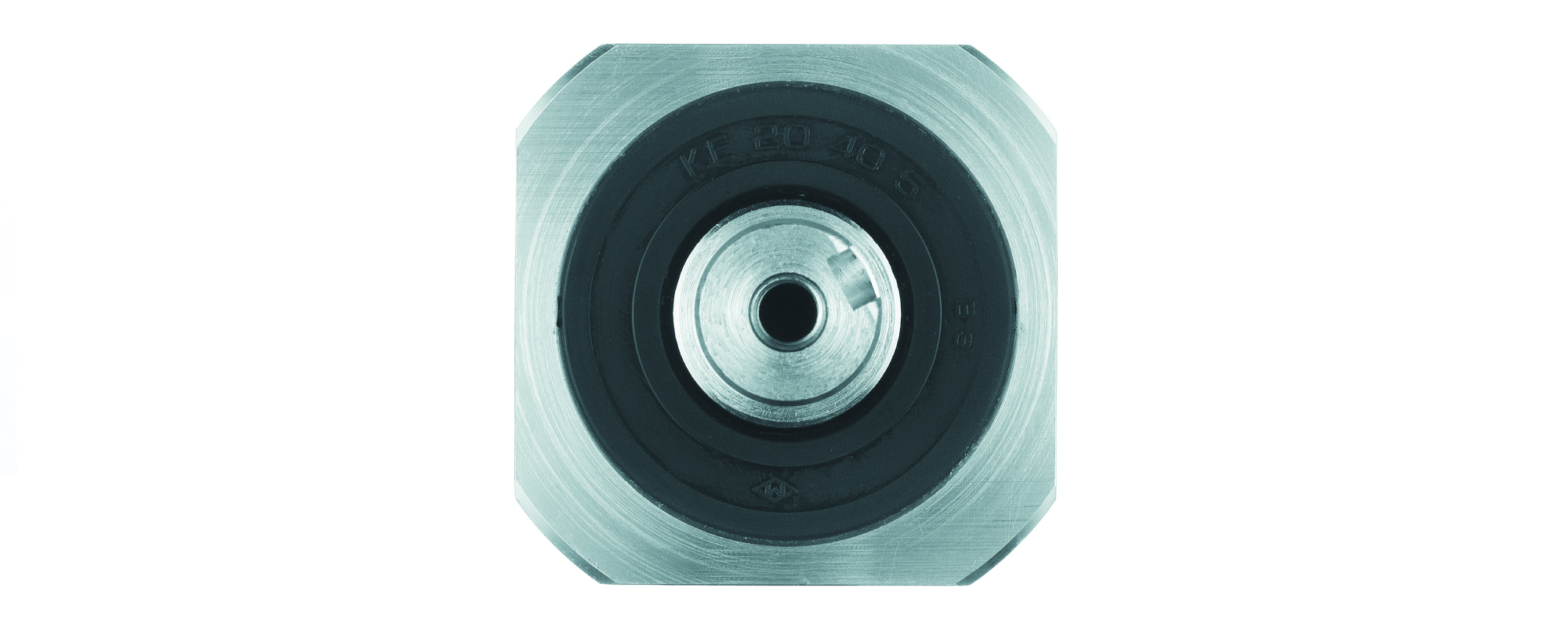 Senergy engine with 24VDC power

High torque, precision control, friendly price point

Compact design with M8 4Pin connector

Drop-in replacement for AC geared motors

Compact design for mounting under rollers or in complex mechanisms

Powerful and efficient motor gives a wide range of speed & power

Options such as keyway, sprocket, and timing pulley Card title
Card subtitle
Some quick example text to build on the card title and make up the bulk of the card's content.
Card link
Another link
Reduces Cost and Saves Time

Super Compact Design
Deterministic Network
Collects Important Information
Robust M8 Connections
CE ETL UL and IP54
Powerful & Precise
Pulse Geared Drive Ai (PGD-Ai) comes with Senergy's awesome power, precision, efficiency, and reliability in a compact form factor ready to drive the equipment in your applications.  The internal CPU provides many benefits such as serial number, fault information, feedback and positioning, gearbox information, temperature, and much more.
Compact & Safe
Coming in at the size of a dollar bill, the power originating from this motor gear box combination will surprise you. Effortlessly move hundreds of pounds with a single drive or couple them together to move even more weight. Your operators are much safer working with our PGDs, than with higher voltage motors, yet the power output is perfect for many of your applications. 
Versatile & Cost-Effective Alternative
Pulse Geared Drive is a perfect alternative to your standard AC motors, steppers and even the expensive servo motors. With over a hundred thousand PGDs installed around the world driving a wide range of applications from conveyor to robotics it's clear why customers choose this drive. Once coupled with an intelligent controller like ConveyLinx the precision of the PGD provides an alternative solution to the expensive Servo and Stepper applications at a fraction of the costs. If repeatable linear motion is your goal, our PGD might just be the solution. 
-CE certified, RoHS compliant, IP54 raitng

-ETL Certified to UL Standards (Optional)

-Mounting:

M5 x 7mm

-Shaft diameter:

16 mm

-Key:

5 x 5 x 25 mm

-Cable length:

600 mm (SENERGY) / 1000 mm (SENERGY-Ai)




*Contact us for extension cables

-Motor Connector:

JST (SENERGY) /M8-4pin (SENERGY-Ai)

-Operation:

0.5 sec ON / 0.5 sec OFF duty cycle (Minimum)




or continuous within rated load
Technical data
ECO mode

BOOST mode

BOOST-8 mode

Voltage

DC24V

Nominal Output

40W

50W

50W

Rated current

2.5A

3.5A

3.5A

Starting current

3.0A

5.0A

8.0A

Ambient temperature

14 ~ 140°F

Ambient humidity

10 ~ 90% RH (No condensation)
Characteristics data
*Rated torque and rated tangential force of BOOST-8 are the same value as BOOST.*BOOST-8 performance is available with EZ-24HTB and ConveyLinx HTF card only

Speed code

Gear ratio

Gear box

ECO mode

BOOST & BOOST-8 mode

Output shaft Speed
(rpm)

Torque (in-lbf)

Current (A)

Output shaft Speed
(rpm)

Torque (in-lbf)

Current (A)

Rated

Starting

Rated (max)

Starting

Rated

BOOST Starting

BOOST-8 Starting

Rated (max)

BOOST Starting

BOOST-8 Starting

67

67.222

3 stage

8.6 ~ 86.7

39.1

215.9

2.5

3.0

8.6 ~ 62.7

71.1

281.5

320.1

3.5

5.0

8.0

45

45.00

12.8 ~ 129.1

26.2

145.0

12.8 ~ 93.3

47.7

189.1

215.0

33

33.00

17.5 ~ 176.3

19.2

106.2

17.5 ~ 127.5

34.9

138.4

157.4

27

18.33

21.3 ~ 215.1

15.7

87.0

21.3 ~ 155.6

28.6

113.5

129.0

18

18.3333

2 stage

31.5 ~ 317.4

10.6

59.0

31.5 ~ 229.5

19.4

76.9

87.4

15

15.00

38.4 ~ 387.2

8.7

48.3

38.4 ~ 280.0

15.9

63.0

71.6

11

11.00

52.5 ~ 529.0

6.4

35.4

52.5 ~ 382.5

11.6

46.1

52.4

9

9.00

64.0 ~ 645.3

5.2

29.0

64.0 ~ 466.7

9.5

37.8

43.0
Benefits

Robust and Unique Gearbox Design significantly improves life expectancy

JST Cabling for Simple Installation and Robust Cable Routing, IP54

CE Approved

ROHS Compliant

ETL Certified to UL Standards Available

IP54 & IP66 Ratings Available

ETL Certified to UL Standards Available

Freezer and Wash-Down Rated Rollers Available

Mechanical Braking Available
Use our contact page to be directed to the correct sales channel.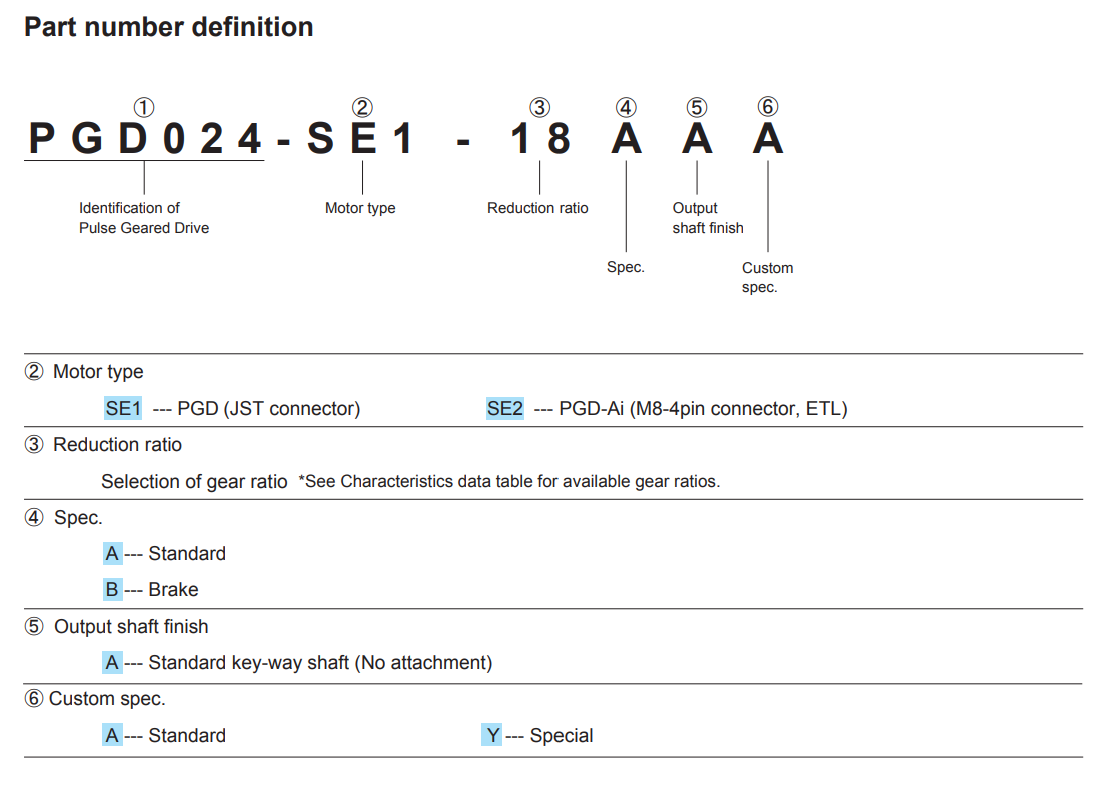 Need help? Contact our product specialists TODAY!
CONTACT US
FROM THE BLOG
Cleanliness
10/01/2020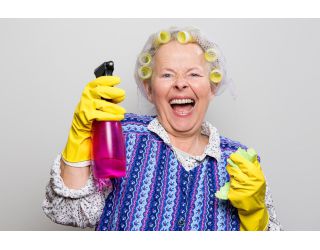 Looking back on my childhood, sometimes I think it is a wonder some of us survived.  My mother had 5 children and worked full time as a nurse.  Understandably, after a hard day at the hospital, she often tended to be a bit lax on keeping constant tabs on all 5 of us.  I can hear her now shouting out into the back yard or into the basement where
Read More
Take Advantage of our FREE Training
08/12/2020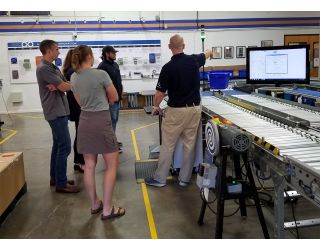 Save Days in the Field!
Read More
What is PULSEROLLER Technology?
08/12/2020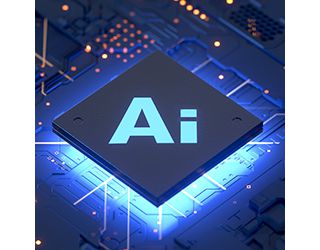 Ai is a PULSEROLLER patented technology and stands for "Advanced Intelligence."
Read More