PULSEROLLER - LogiMat STUTTGART 2015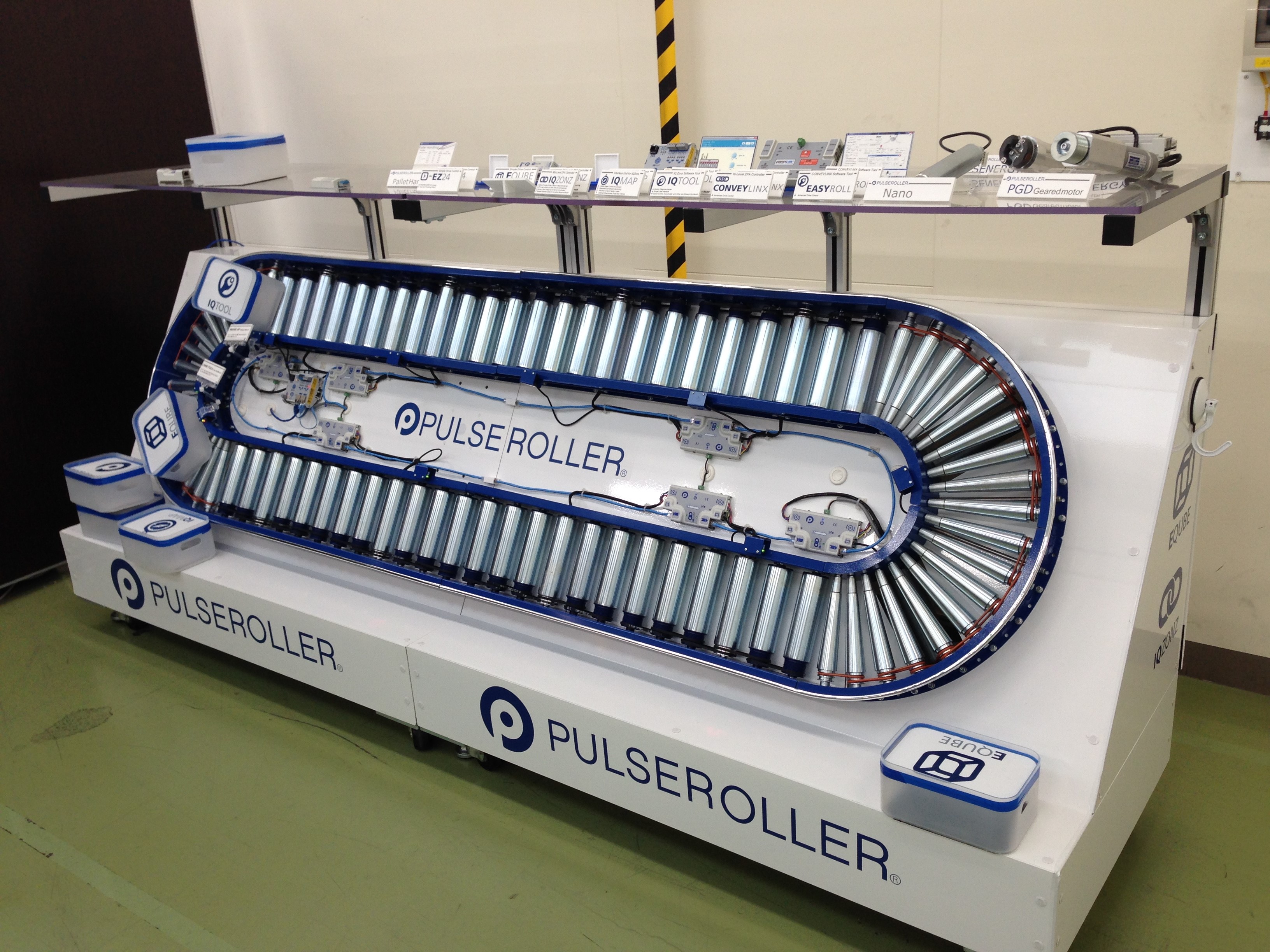 The PULSEROLLER booth (Hall 5 - Number 5A80) encompasses the most powerful rollers and smartest controls in the industry to solve your toughest materials handling challenges.
PULSEROLLER will showcase the brand's wide range of DC Motor Rollers and Control Architectures designed with simple commissioning, straightforward maintenance, high performance and energy savings in mind
SENERGY Ai
The low voltage Motor Roller which offers the widest ranges of speed and torque in the market today. Our latest patent pending IP54 roller is a 4-Pin M8 connector for connecting to our IP54 controls. The 4th pin uses digital coding for the hall effect signal, serial number, motor history, gearbox type and much more. The Senergy Motor Roller also addresses a wide range of needs such as tapered sleeves, dual grooves, poly-v, sprockets, mechanical brake, wash down specifications and much more.
PULSE GEARED DRIVE Ai
PULSEROLLER's Pulse Geared Drive was designed for those applications that require Senergy's awesome power, efficiency and reliability in an extremely compact form while still delivering the outstanding features of PULSEROLLER controls capabilities. The form factor of a high voltage AC Motor/Gearbox combination in a much more compact low voltage version.
CONVEYLINX Ai
No longer touch every single module to configure a MDR system, one press of a button provides you a fully functional Zero Pressure Conveyor with minimal configuration. ConveyLinx is the world's first Smart Ethernet controlled zero pressure accumulation solution. Utilizing ModbusTCP, Profinet, or EthernetIP connected to a PLC or PC delivers complete visibility and control over every zone in your MDR system with a single Ethernet cable.
IQZONZ Ai
IQZonz is a simple ZPA solution right out of the box without any configuration. Connect the motors, sensors and power then mount the module and its arrow facing the direction of flow. It's that easy for simple ZPA.
EQUBE Ai
A low cost drive card to run your motor via digital inputs for forward or reverse. Controls speed and motor selections with dipswitches.
PULSEROLLER is the brand name for a superior family of 24VDC Motorized Drive Roller products and controls. PULSEROLLER's brand consists of a variety of motor driven rollers of various diameters and configurations, GearDrives, the most advanced Ethernet networked drive controllers, and various other components required to assemble and implement MDR Conveyor and Zero Pressure Conveyor Systems. Our customers understand and appreciate that PULSEROLLER provides excellent quality, great savings and tremendous capabilities while providing great service and support at every phase of their projects.
Global Marketing: David Sellers
Email: dsellers@insightautomation.cc
Phone: +1(859)647-8940
Outside USA: /contact/