70 Reasons You'll Love the PULSEROLLER Pallet Handling Motor Roller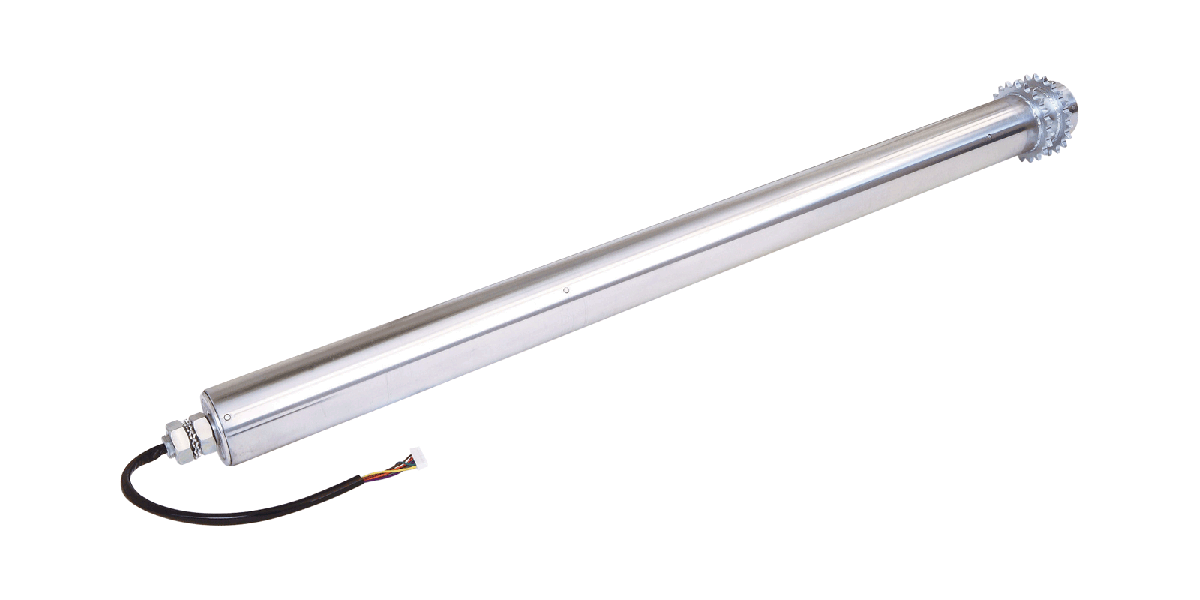 Building the perfect pallet conveyor just got easier...not to mention smarter, faster, safer, and more cost-efficient. The 24VDC powered pallet handling motor rollers can move pallets up to 70" wide and effortlessly drive loads up to 2700 lbs. (PRO TIP: If your application requires you to drive more weight, double the number of pallet motor rollers in each conveyor zone.) Call us if you need something larger than 70"...we love a challenge!

PULSEROLLER pallet rollers can easily replace any AC gear motor solution. Simply remove the motor/gearbox unit and drop in the heavy-duty 2.5" diameter pallet roller with sprocket directly inline with the other conveyor rollers. Depending on your particular application, energy savings can be enormous while providing a much more efficient conveying solution.

Using our unique and industry-preferred ConveyLinx control card, PULSEROLLER pallet rollers can reach speeds up to 25 meters/minute with up to 49.3 N-m (436 in-lbf) of torque. This enables you to move the heavier loads with less energy (current) while maintaining the required rates you expect.

With your choice of EthernetIP, Modbus TCP, ProfiNet, or EtherCat connectivity, the networked ConveyLinx cards facilitate just about any control strategy at a very attractive price. ZPA, transportation, indexing loads, minimum pressure...whatever the strategy, ConveyLinx can meet the challenge. You can monitor your full system over a single Ethernet network.

Our pallet handling motor rollers are available in standard 2.25", 2 3/8", and 2.5" diameters, You can choose from attachments including a sprocket, keyway, timing pulley, and much more.

Choose PULSEROLLER and you will find out why we're the #1 supplier of motor drive rollers in the world!