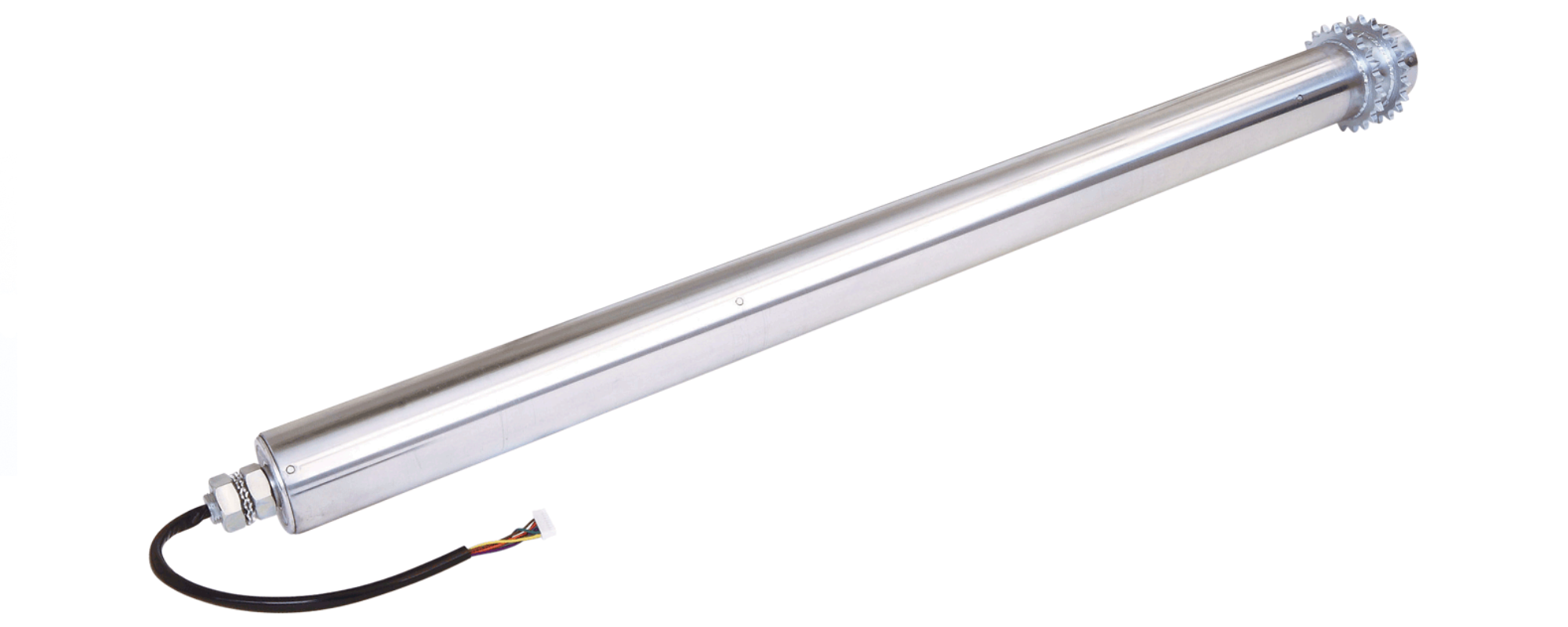 Pallet Handling Motor Drive Roller
Our safe and reliable pallet handling motor rollers are designed to be easily integrated into new or existing pallet conveyor systems. You can efficiently replace AC motor gearbox style pallet conveyor with all its centralized controls, in favor of a simple Pallet Motor Roller. Its distributed control architecture is more cost-effective and requires much less maintenance.
CONTACT US
Our pallet handling motor rollers can reach up to 70" between frame dimensions and drive up to 2700 lbs of weight. Speeds range from 10M/ minute to 25M/ minute. The pallet handing motor roller will use ConveyLinx or EZ24 high torque cards to provide you with the most current for the heavier loads.
Attachments for the pallet handling motor roller include but are not limited to sprocket, keyway, timing pulley and much more.
Safe and efficient 24VDC power

Reliable gearbox design that's heat-treated and reinforced steel

Highly efficient, powerful motor improves life expectancy

Moves up to 2700 lbs

9-pin JST connector for simple and cost-effective Installation

IP54 and IP66 wash down rated

Senergy engine inside!

Compact design

Dual geared pallet - double the torque

2.25 ,2 3/8 and 2.5"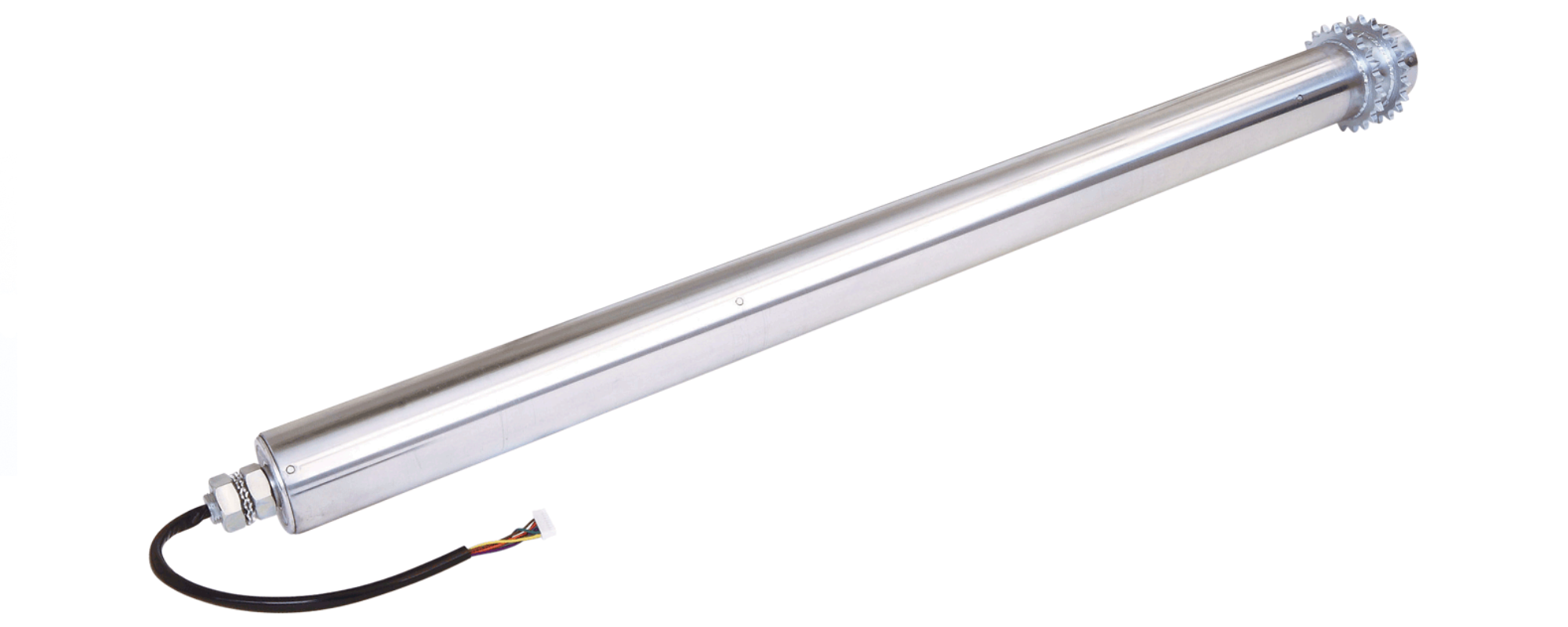 Card title
Card subtitle
Some quick example text to build on the card title and make up the bulk of the card's content.
Card link
Another link
Reduces Cost and Saves Time

Super Compact Design
Deterministic Network
Collects Important Information
Robust M8 Connections
CE ETL UL and IP54
Powerful
Powered by Senergy, our Pallet Motor Roller will move up to 2700 lbs. 
Easily Installed
It features an M8-4pin or JCT connector for simple and reliable installation.
-Tube material:

Mild stell, zinc plating/ Stainless steel (SUS304)


*Dia. 63.5 mm stainless tube is not available 

-Roller diameter:

60.5 mm(2.38"), 63.5 mm(2.5")

-Min. tube length:

450 mm

-Max. tube length:

1800 mm

-Cable length:

500 mm (Pallet) / 900 mm (Pallet-Ai)

*Contact us for extension cables




-Motor Connector:

JST (Pallet) / M8-4pin (Pallet-Ai)

-Operation:

1.0 sec ON / 1.0 sec OFF duty cycle (Minimum)




or continuous within rated load
Technical data
| | |
| --- | --- |
| Voltage | DC24V |
| Nominal Output | 50W |
| Rated current | 3.5A |
| Starting current | 8.0A (Boost 8 mode with EZ-24HTB card)  |
| Ambient temperature | 10~104 F |
| Ambient humidity | 10 ~ 90% RH (No condensation) |
Characteristics data
*Above characteristics data is based on Boost-8 mode

Speed code

Gear box

Gear ratio

Speed
(f/min)

Torque (in-lbf)

Tangential force (lbf)

Current (A)

Rated

Starting

Rated

Starting

Rated (max)

Starting

8

Reinforced 3 stage

91.6667

3.9 ~ 28.7

97.0

436.5

81.4

366.5

3.5

8.0

10

67.2222

5.4 ~ 39.1

71.1

320.1

59.7

368.7

15

45.00

8.0 ~ 58.2

47.7

215.0

40.1

180.5

20

33.00

10.9 ~ 79.5

34.9

157.4

29.3

132.1
Benefits

Robust and Unique Gearbox Design significantly improves life expectancy

JST Cabling for Simple Installation and Robust Cable Routing, IP54

CE Approved

ROHS Compliant

ETL Certified to UL Standards Available

IP54 & IP66 Ratings Available

ETL Certified to UL Standards Available

Freezer and Wash-Down Rated Rollers Available

Mechanical Braking Available
Use our contact page to be directed to the correct sales channel.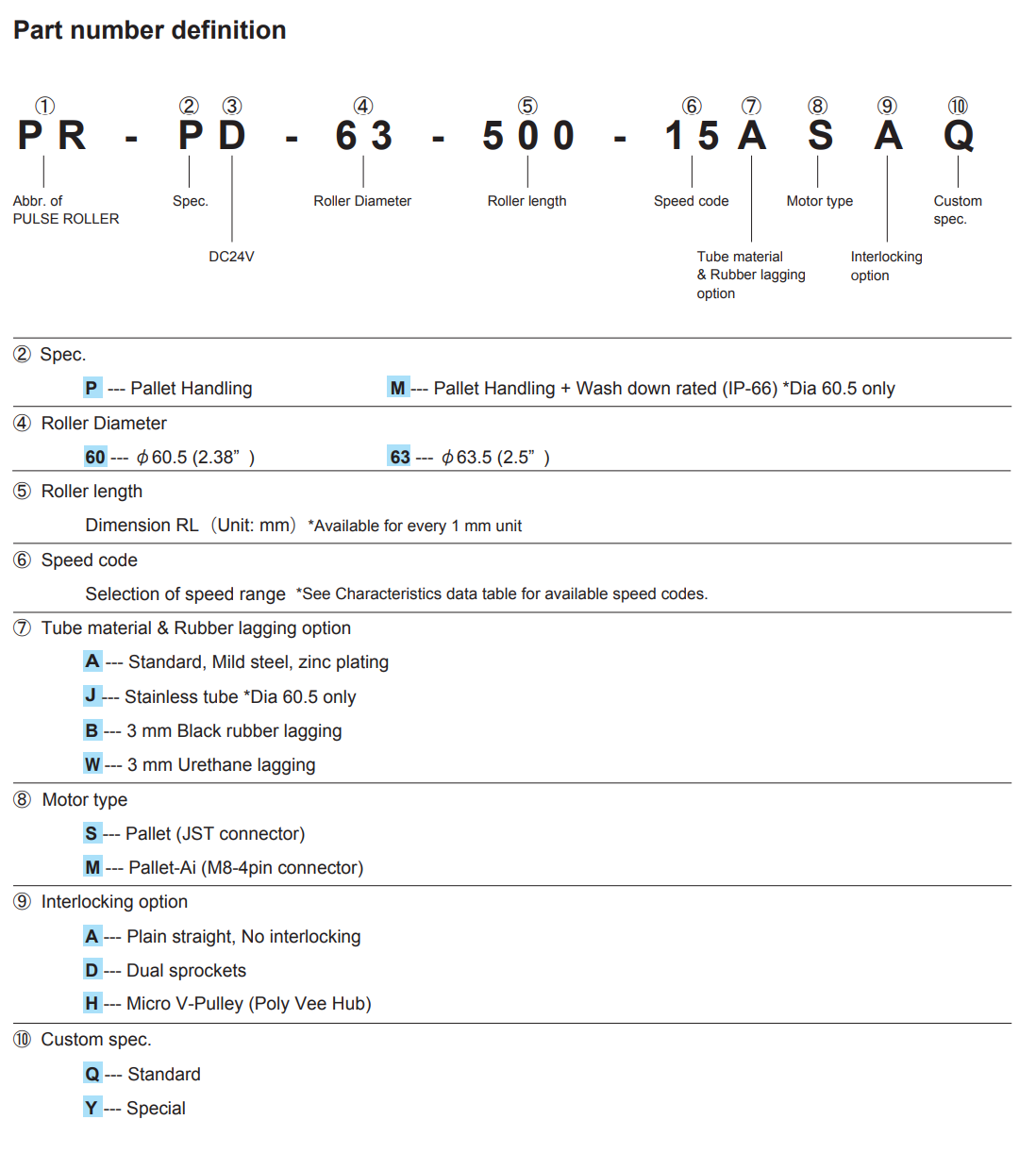 Need help? Contact our product specialists TODAY!
CONTACT US
FROM THE BLOG
Cleanliness
10/01/2020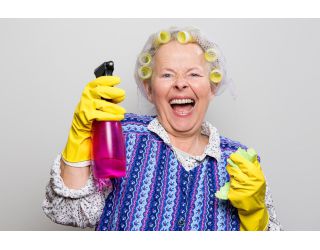 Looking back on my childhood, sometimes I think it is a wonder some of us survived.  My mother had 5 children and worked full time as a nurse.  Understandably, after a hard day at the hospital, she often tended to be a bit lax on keeping constant tabs on all 5 of us.  I can hear her now shouting out into the back yard or into the basement where
Read More
Take Advantage of our FREE Training
08/12/2020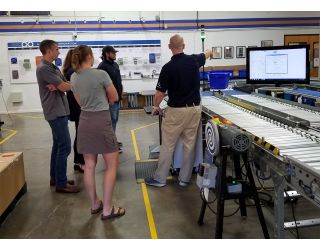 Save Days in the Field!
Read More
What is PULSEROLLER Technology?
08/12/2020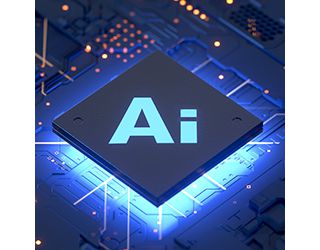 Ai is a PULSEROLLER patented technology and stands for "Advanced Intelligence."
Read More