Walmart's New FAST Unloader Shows Intelligence of Motor-Driven Roller Conveyors
In May, Walmart began rolling out its new FAST Unloader, an automated unloading conveyor system to its busiest stores. The conveyor reduces the time it takes for merchandise to reach customers on the sales floor. It also requires fewer people to operate, which helps with staffing as an unloader is one of the most physical – and hardest to fill – positions at Walmart.

The conveyor system works like this: items are conveyed out of the truck using an extendable conveyor. When out of the truck, a barcode scanner reads the labels and sorts the boxes based on its location in the store. An operator organizes the boxes on standing carts. Once full, carts are sent to the sales floor for stocking.
You can see how it works here: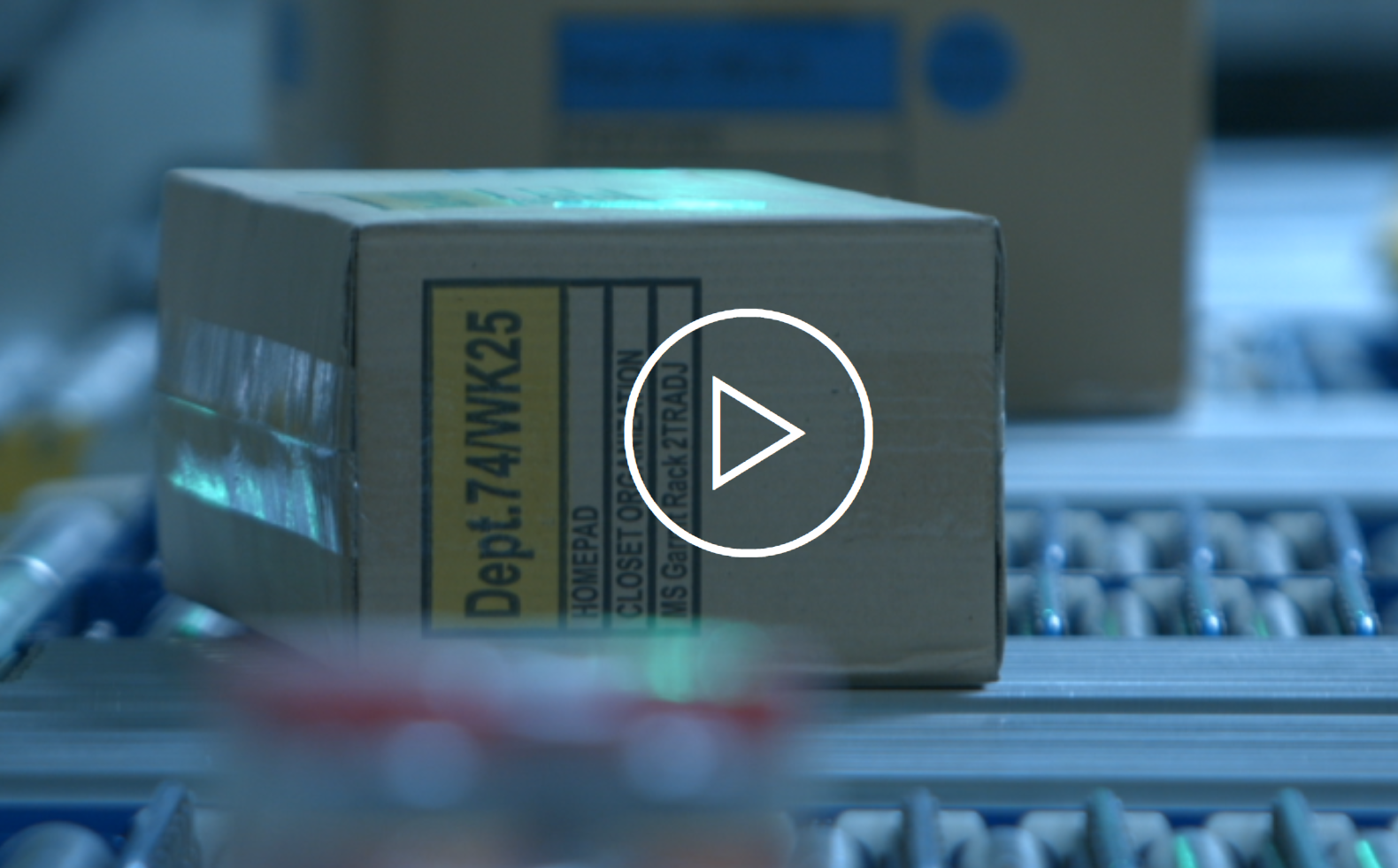 Some observations from viewing the automated unloading conveyor system in action:

1. It uses Repeatable Linear Motion.

Moving stock like this requires speed and accuracy. Using controllers and motor rollers that specialize in repeatable linear motion always give you unparalleled accuracy of the motor drives position. Instead of cycling a motor based upon a time or external presence sensor, these types of controllers can drive the motor a specific distance with less than a millimeter of accuracy. We've seen this feature utilized ourselves with our Pulse Geared Drives, though it's just as easy to get this level of accuracy with a motor roller driving a transfer unit up or down.

2. It's plug and play.

Walmart has a reputation of being the low-cost leader, and they achieve that reputation through supply chain efficiencies and uncompromising expense control. A plug-and-play system is not only less expensive to purchase than a customized from-the-ground-up system, but it's much easier to configure. The best plug-and-play systems take this ease of use beyond just set up. For example, if a divert unit goes out, you should be able to just disconnect that conveyor module and the PC will automatically recognize and communicate the new configuration to the controllers. You'll be back up and running within a few minutes.

3. It has local or remote diagnostics and programmability.

In the past, most OEMs manufacturers of MDR conveyor technology only used simple control to digitally turn on an output to activate a motor roller – and nothing else. It's either off or on and that's it. Cutting-edge manufacturers have technology that tells you everything about each section of conveyor. Is it running? How fast is it going? How many faults has it had today? What's the temperature of the motor roller during busy production versus slow production? How long has this motor been installed? What is my rate? These cutting-edge manufacturers know how to use this data to better equip their end users to make important decisions about their business.

4. The winning vendors have great customer service.

When it comes to partnerships, Walmart understands value. The winning OEMs and the manufacturers that supply parts and labor would not have been selected if they couldn't offer, not only great technology but outstanding customer service as well. Customer service is more than just answering the phone. It's understanding your client's fears and concerns and doing what you can to alleviate them within the scope of your contract. For example, a manufacturer providing some custom code to help the integrator get this project off the ground much quicker.

Will Walmart's FAST Unloader be worth the investment?

Yes, according to an article by Kim Souza for Talk Business & Politics.

"Walmart declined to say how much the unit's price(d) but did say it's proving to be worth the investment as turnover rates among unloaders have dramatically reduced. Rissa Pittman, manager at the Rogers (Arkansas) store, said the FAST system reduced the number of unloaders from 8 to 4, which means more people can stock shelves rather than unload a truck. Walmart said back room … employees typically begin unloading a truck around 2 p.m. and it used to take 3.5 hours. Now it can be finished in 2 hours with the same average load of between 2,000 to 3,000 items."

Bottom line: A properly designed conveyor can improve operations and improve your customer experience.