Repeat After Me ...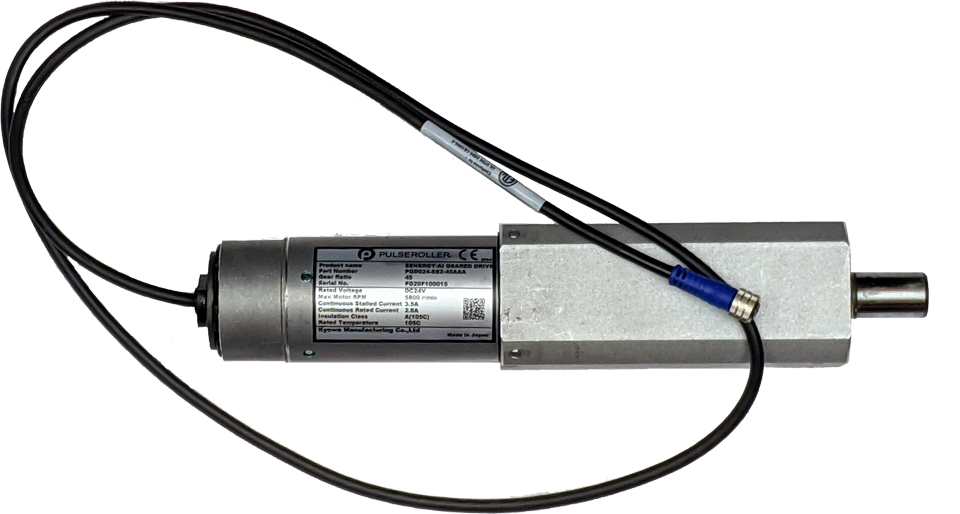 Size doesn't equate to power. Often, diminutive items can be the most capable: microchips, ants, and PULSEROLLER's Pulse Geared Drive Ai motor roller. That's right, our Pulse Geared Drive Ai (PGD-Ai for short) is perfect when you need power but are short on space.

It's designed for repeatable linear motion.
The compact form factor of the PGD-Ai was designed to fit in a smaller space than motor drive rollers (MDRs) and maintain full compatibility with our existing control technologies. The PGD-Ai and Senergy Motor Roller share the same engine, gearbox, and controls providing a consistent and repeatable linear motion across all of the PULSEROLLER drive products. Effectively, you gain the awesome power, efficiency and reliability of a Senergy Motor Roller in an extremely compact form. It is often implemented in conveyor systems such as transfers, lifts, pop-up wheel diverters, turntables and many other motion control applications where precision servo-like performance is required.

It's precise.
The PGD-Ai is the first drive of its kind using a reliable and proven M8 connector, which connects to an external control. The hall-effect signals are digitally coded inside the motor by a micro-controller, which makes it possible to communicate precision motor control through only one pin to an external controller.

Did we mention it's small?
The PGD-Ai is just 48mm x 48mm x 220mm with a standard 25mm x 16mm diameter shaft with keyway.

It's kinder to your budget.
Using PGD-Ai in place of a traditional motor will significantly reduce your cost. Maintenance issues should virtually vanish given that it eliminates the need to grease bearings, sprockets, and chains you would have with a 480Vac gear motor. Coupled with ConveyLinx-Ai, you can easily replace pneumatic actuators or solenoids and produce repeatable linear motion with precision.

It can handle harsh environments.
Our PGD-Ai has a heat-treated reinforced planetary gearbox which makes it ideal for harsh and demanding applications.

Want to learn more? You can download our new catalog, where you will find Senergy Ai on catalog page 20 (PDF page 22). Or simply visit our website, where you can immediately chat with a product specialist, or call us at 1-800-764-6356.