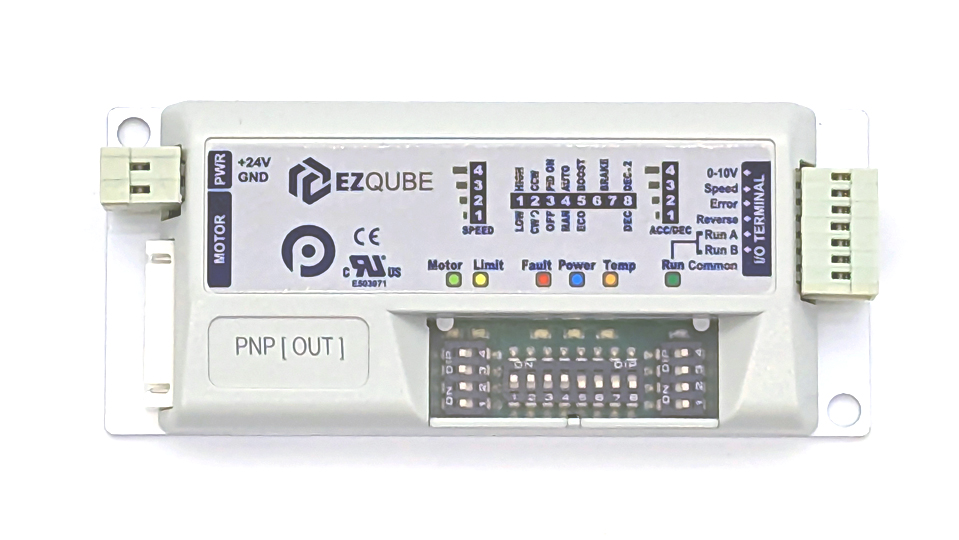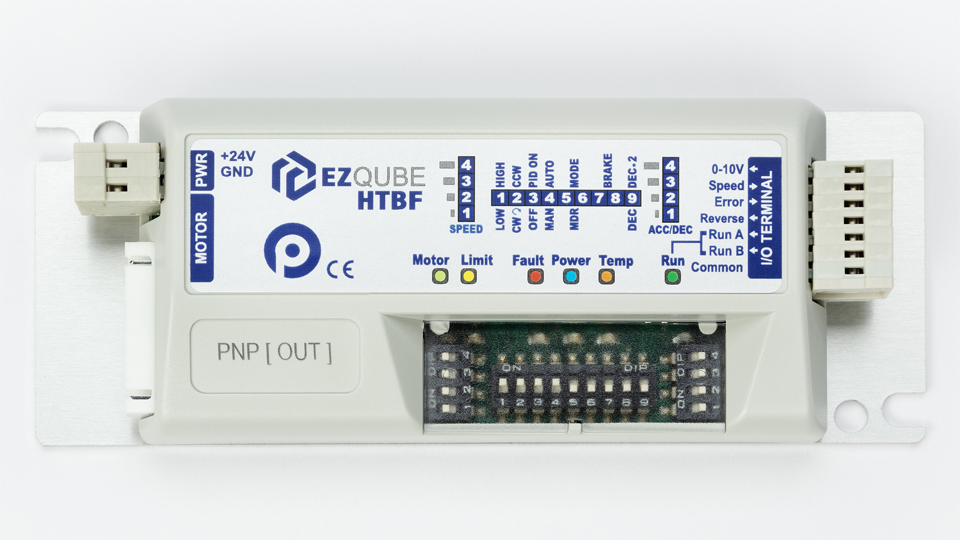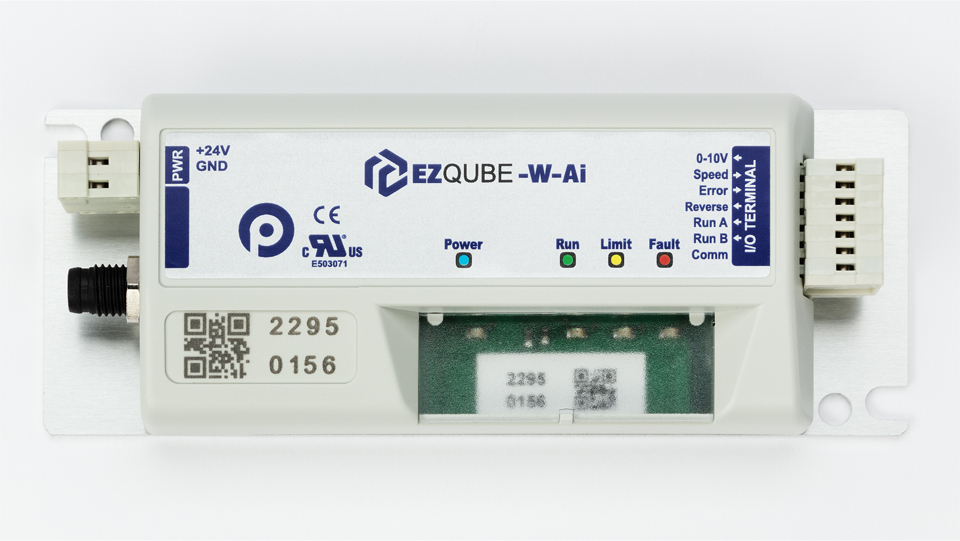 EZ-QUBE Family
Performance Drive Control
EZ-QUBE Family of controllers provide an economical Non-Networked, single motor, drive control module for Senergy and Senergy-Ai Motors. EZ-QUBE Family includes models:
* Bluetooth Interface - EZ-QUBE-W / EZ-QUBE-W-Ai
* Senergy-Ai Technology - EZ-QUBE-W-Ai
* BOOST-8 & Brake Control - EZ-QUBE-HTBF
EZ-QUBE Family of controllers provide control for all standard Senergy & Senergy-Ai motors and can provide ECO, Boost, or BOOST 8 mode performance profiles. Speed, acceleration & deceleration are adjustable using combinations of DIP switches on the module.  The EZ-QUBE-W and EZ-QUBE-W-Ai modules provide convenient Mobile App and Bluetooth connectivity to set and monitor all speed, accel/decel, I/O, and status parameters without using any DIP switches 
At its core, the EZ-QUBE Family  of controllers utilize the same motor commutation and overload protection algorithms that are used in our advanced and network based controllers . 
Motors may be run clockwise (CW) or counter clockwise (CCW) using digital inputs to the controller terminals.  Dual input terminals allow for 3 preset speed selections .  A motor/module error output is available for connection to user controls.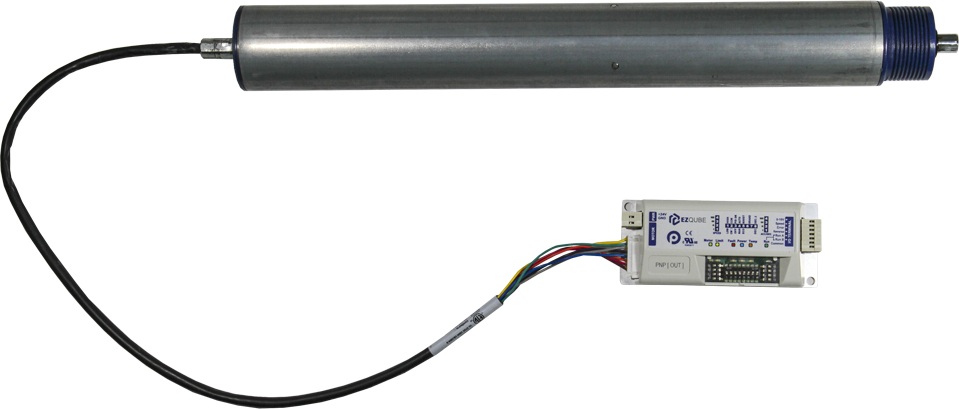 31 Available Fixed Speeds

16 Available Accel/Decel Rate Settings

3 Selectable Speeds with 2 Digital Inputs

0-10V Analog Speed Control

PI Based Speed Regulation

Options for PNP or NPN Error Output

6 LEDs for Status and Diagnostics

Dynamic, Free, and Servo Lock Braking

BOOST-8, Freezer, Holding Brake Control with EZ-QUBE-HTBF

Bluetooth Interface with EZ-QUBE-W & EZ-QUBE-W-Ai