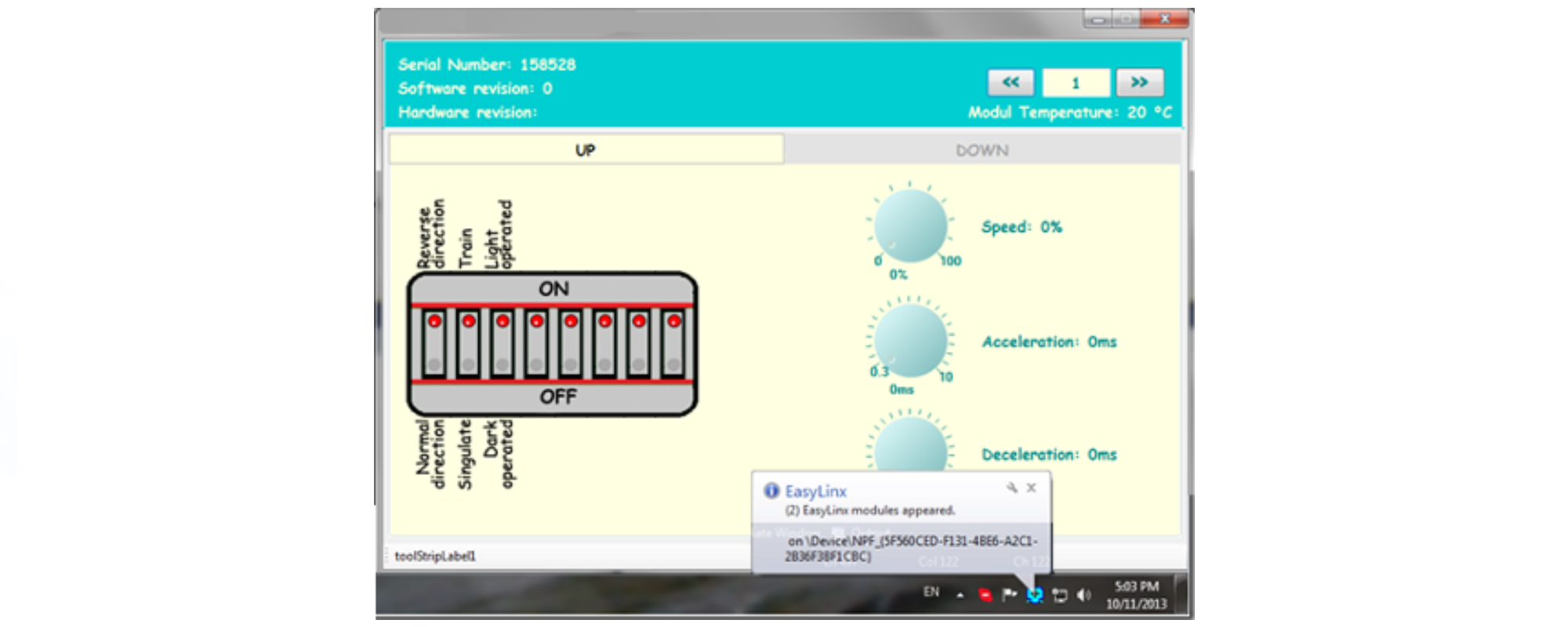 The unique setup process with IQ-Zonz leaves a minimal requirement for any type of set-up software. It allows you to make speed changes, and acceleration/ deceleration rates which may differ from the default. IQ-Tool can be used to change from the default operation of singulation release to train release for a group of zones or an entire conveyor line. 
IQ-Tool is a simple software download. Once installed on your PC, an ICON will appear in the start-bar when the PC is connected via an ethernet cable to any IQ-Zonz module or group of modules. When clicking on the IQ-Tool ICON, a simple application will open, allowing the user to make changes to the operation of the IQ-Zonz modules. Changes may be made to single zones or groups of zones. Card title
Card subtitle
Some quick example text to build on the card title and make up the bulk of the card's content.
Card link
Another link
Reduces Cost and Saves Time

Super Compact Design
Deterministic Network
Collects Important Information
Robust M8 Connections
CE ETL UL and IP54
Modular & Simple Install
A conveyor section powered by a single Pulseroller Senergy motor drive roller (MDR) is mechanically linked with just enough free-turning (gravity type) rollers to constitute a controllable zone. This zone is usually not much longer than the item to be conveyed. With the proper control system strategy, an end-user can easily assemble individual MDR zones like building blocks to make zero pressure accumulation conveyor subsystems. Instead of having a single 100-ft. accumulation conveyor with its 5HP, 480-volt gear motor, and its own air feed drop; you now have 10 manageable 10-ft. modular accumulation sections that connect together. You don't have to supply air piping, and your power sourcing can be as simple as plugging into a standard 120-volt household wall receptacle.
Saves Energy 
One of the greatest advantages of motorized drive roller conveyors is the fact that, with the proper control system strategy, MDR zones run just 10-50% of your operational time. Contrast this with conventional conveyors which typically run all the time whether they are accumulating product or not. This means you will enjoy significant energy savings with a Senergy MDR. Customers are seeing energy savings from 30 to 70%.
Safer
Our Senergy motorized drive roller is powered by 24 volts DC, and has no major pinch points. It provides just enough motive power and torque to control a short zone, and there is never enough drive power to be considered dangerous. In most cases, you can literally grab a running motorized roller with your bare hand and make it stop with only a handshake grip.
Quiet
Conveyor systems powered by Senergy MDRs are much quieter than conventional conveyors. They operate only when necessary and at a quiet 40dB.
Truly Plug and Play
The phrase "plug and play" has become ubiquitous in product marketing. Many companies and products promise you plug and play for obvious reasons, but in truth they fail to deliver the plug or the play. When you use Senergy and ConveyLinx together in your motorized drive roller conveyor systems, plug and play becomes a reality.
Conveylinx and Senergy are installed with simple plug in style JST or M8 connectors. With our patented installation process the "play" in many cases, is as easy as pressing a button on the ConveyLinx card or via our EasyRoll software. Taking it a step further, when customizations are necessary, you simply plug in an Ethernet cable to connect ConveyLinx to your PC running EasyRoll. Simple as can be!
Reduced Maintenance Costs
It's simple. Because our Senergy MDRs run only as needed, there's less wear and tear on components. We use sealed for life bearings, and most of our motors are interchangeable. This means you only have to stock one spare part.  
-CE certified, RoHS compliant, IP54 raitng

-ETL Certified to UL Standards (Optional)

-Tube material:

Mild stell, zinc plating/ Stainless steel (SUS304)

-Roller diameter:

48.6 mm (1.9"), 50.0 mm (1.97")

57.0 mm (2.24"), 60.5 mm (2.38")

-Min. roller length:

Refer to the "Availale minimum roller length table" below

-Max. roller length:

1000 mm *Contact us for longer than 1000 mm.

-Cable length:

600 mm (SENERGY) / 1000 mm (SENERGY-Ai)




*Contact us for extension cables

-Motor Connector:

JST (SENERGY) /M8-4pin (SENERGY-Ai)

-Operation:

0.5 sec ON / 0.5 sec OFF duty cycle (Minimum)




or continuous within rated load
Technical data
ECO mode

BOOST mode

BOOST-8 mode

Voltage

DC24V

Nominal Output

40W

50W

50W

Rated current

2.5A

3.5A

3.5A

Starting current

3.0A

5.0A

8.0A

Ambient temperature

14 ~ 140°F

Ambient humidity

10 ~ 90% RH (No condensation)
Characteristics data
*Rated torque and rated tangential force of BOOST-8 are the same value as BOOST.*BOOST-8 performance is available with EZ-24HTB and ConveyLinx HTF card only

Speed code

Gear box

Gear ratio

ECO mode

BOOST & BOOST-8 mode

Speed
(f/min)

Torque (in-lbf)

Tangential force (lbf)

Current (A)

Speed
(f/min)

Torque (in-lbf)

Tangential force (lbf)

Current (A)

Rated

Starting

Rated

Starting

Rated (max)

Starting

Rated

BOOST Starting

BOOST-8 Starting

Rated

BOOST Starting

BOOST-8 Starting

Rated (max)

BOOST Starting

BOOST-8 Starting

15

3 stage

45.00

6.4 ~ 64.7

26.2

145.0

27.4

151.6

2.5

3.0

6.4 ~ 46.8

47.4

189.1

215.0

49.9

197.7

224.8

3.5

5.0

8.0

20

33.00

8.8 ~ 88.3

19.2

106.2

20.1

111.0

8.8 ~ 63.9

34.9

138.4

157.4

36.5

144.7

164.5

25

27.00

10.7 ~ 107.8

15.7

87.0

16.4

90.9

10.7 ~ 77.9

28.6

113.5

129.0

29.9

118.6

134.8

35

2 stage

18.33

15.8 ~ 159.0

10.6

59.0

11.1

61.6

15.8 ~ 115.0

19.4

76.9

87.4

20.3

80.4

91.4

45

15.00

19.2 ~ 194.0

8.7

48.3

9.1

50.5

19.2 ~ 140.3

15.9

63.0

71.6

16.6

65.9

74.9

60

11.00

26.3 ~ 285.0

6.4

35.4

6.7

37.0

28.3 ~ 191.6

11.6

46.1

52.4

12.1

48.2

54.8

75

9.00

32.1 ~ 323.2

5.2

29.0

5.4

30.3

32.1 ~ 233.8

9.5

37.8

43.0

9.9

39.5

44.9

95

1 stage

6.8182

42.3 ~ 426.7

3.9

21.9

4.1

22.9

42.3 ~ 308.6

7.2

28.6

32.5

7.5

29.9

34.0

125

5.00

57.7 ~ 581.9

2.9

16.1

3.0

16.8

57.7 ~ 420.8

5.3

21.0

23.8

5.5

21.9

24.9

175

3.6667

78.8 ~ 794.9

2.1

11.8

2.2

12.3

78.8 ~ 574.8

3.8

15.3

17.4

4.0

16.0

18.2

215

3.00

96.2 ~ 969.8

1.7

9.6

1.8

10.1

96.2 ~ 701.3

3.1

12.6

14.3

3.3

13.1

14.9
Robust and Unique Gearbox Design significantly improves life expectancy

JST Cabling for Simple Installation and Robust Cable Routing, IP54

CE Approved

ROHS Compliant

ETL Certified to UL Standards Available

IP54 & IP66 Ratings Available

ETL Certified to UL Standards Available

Freezer and Wash-Down Rated Rollers Available

Mechanical Braking Available
Use our contact page to be directed to the correct sales channel.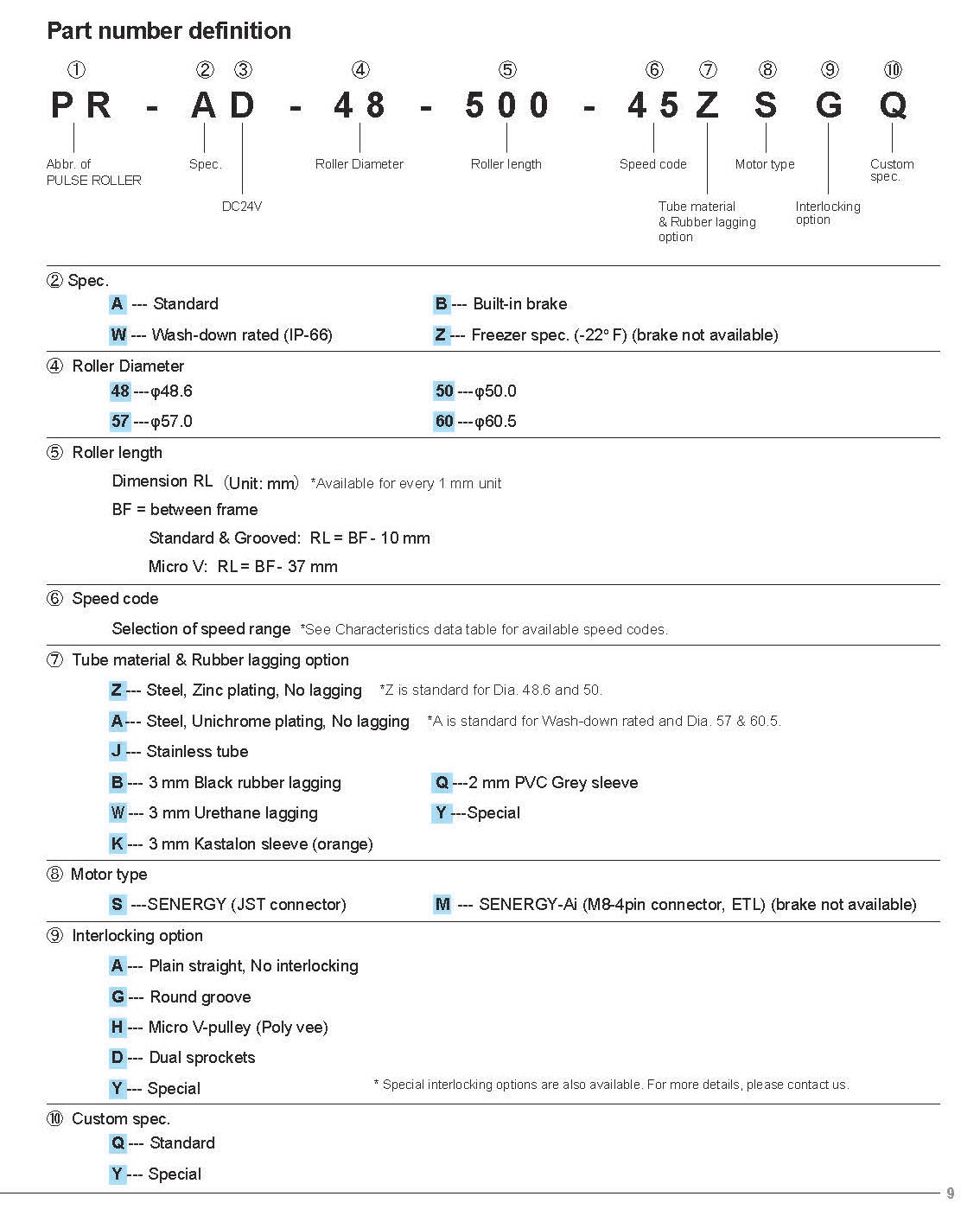 Need help? Contact our product specialists TODAY!
CONTACT US
FROM THE BLOG
Remember
10/06/2021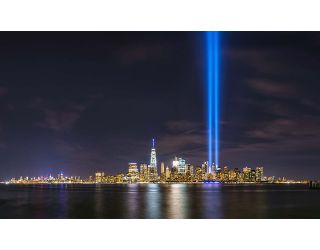 Late in August of 2001, I was bouncing between a couple of job sites in New Jersey - one in Secaucus and the other in Dayton. Getting between these two places required the unsavory activity of automobile jousting that is also known as trying to drive the Jersey Turnpike (i.e. No matter how fast you are driving, the person behind you is on your
Read More
Of Biblical Proportions
06/30/2021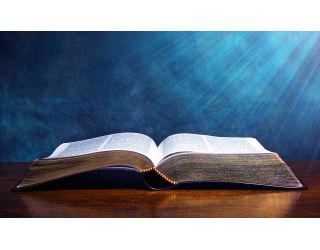 As of late, I have been taking a hands-on approach in working directly with the content on our website at PULSEROLLER.com.  In particular, I have been charged with keeping the technical documentation accurate, up-to-date, and properly formatted for the "look and feel" of our PULSEROLLER brand.
Read More
When You Have to Wash Them Down...
09/08/2021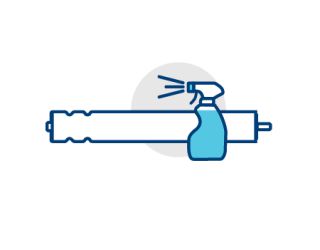 There are applications - food processing comes to mind - when the ability to washdown a conveyor system is absolutely mandatory. That means the components you use in that conveyor system must be washdown rated so they will continue to operate properly after they've been pressure washed.
Read More